Login
Log in if you have an account
Dont have an account? Register
Simplicity: installed in no time
The STEENSSEN speaker comes with standard settings so that you can immediately play your favourite music with high quality. But with small adjustments you can easily adjust your music to your own wishes, so that it can be enjoyed in an even more refined manner.
The instructions below are intended to get the most out of your STEENSSEN sound centre. Some of these instructions are based on our own experience, some are from feedback and comments from other STEENSSEN users.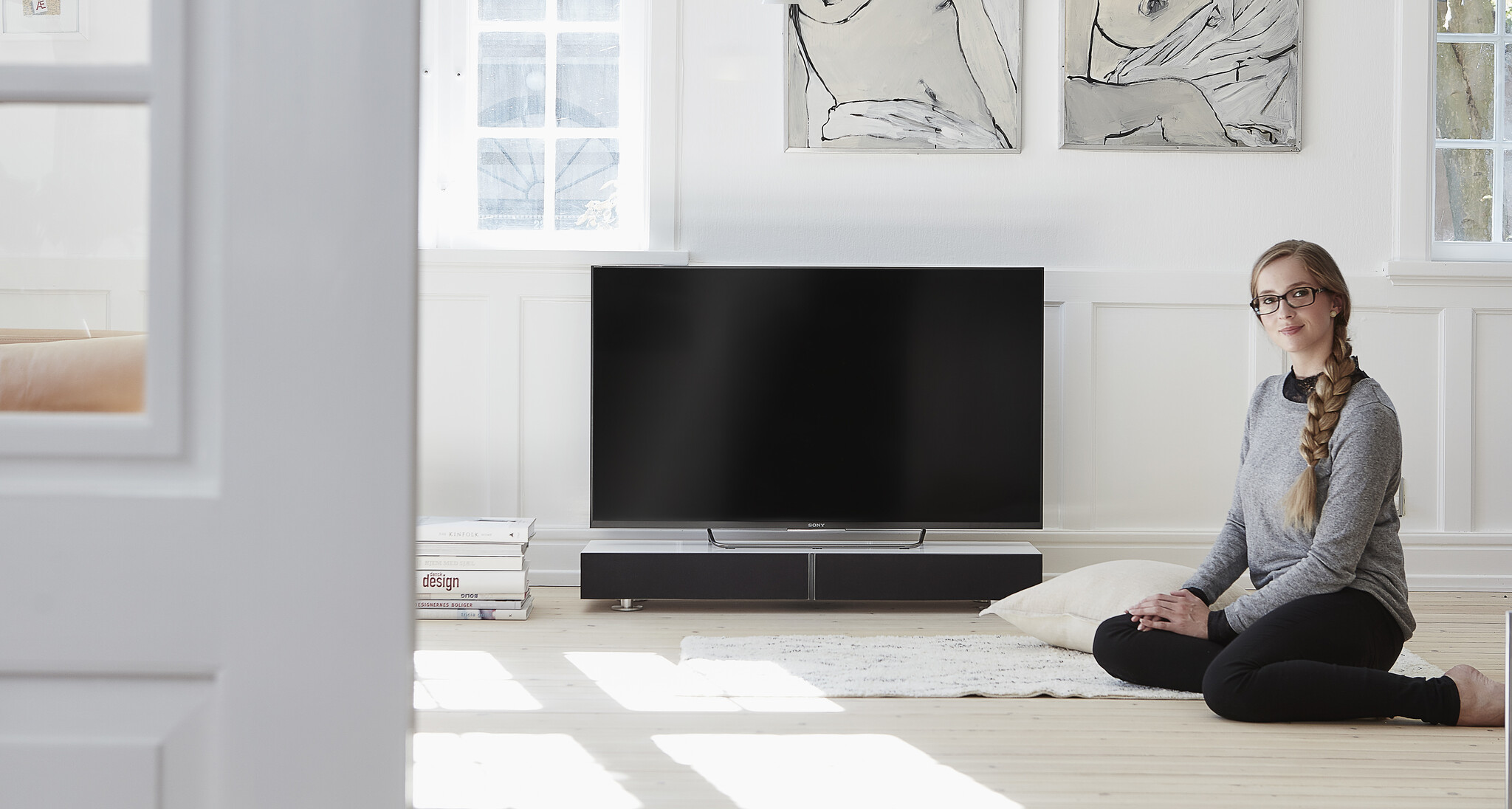 Position of the speaker
All STEENSSEN speakers are designed to give you a great 3D sound. For this, the sound must be able to flow freely from the sound centre in all directions. 
That is why ACTION and TT Grand can best be placed on a floor or furniture with a hard, flat surface such as wood or plastic. In this way, sufficient space remains at the bottom of the speaker, where the built-in subwoofer is located. If, on the other hand, the speaker is placed on carpet, for example, the sound is muted to some extent, causing it to lose some of its power and purity. TVs can easily be placed on top of ACTION and TT Grand: the soundplates are more than strong enough to carry a TV.
AIR speakers can easily be mounted on a wall, possibly directly below or above a TV screen. However, the best sound is created if the AIR wings are placed at the ear level of the listener. A table stand is also available for AIR speakers. This standard is acoustically shaped like a musical instrument and gives you the best sound. In addition, the standard has the advantage that you can move the speaker freely to any desired location and direction, without the need for wall mounting.
Connecting TV to the speaker
Optical cables provide the best sound quality. If your TV has an optical connection - and that is the case with most modern TVs - use it for your STEENSSEN sound centre. In this case, first connect the cable to your TV and then turn on the TV. You will see the TV's optical signal as a red light on the end of the optical cable. You connect to the STEENSSEN sound centre with this red end. Then select 'OPT' on the STEENSSEN remote control. A white light will then appear in the OPT position on the display panel. It's that simple!
With some older TV types, the optical connection may not work immediately. In that case you just go to the sound options of your TV and choose 'PCM'. 
The STEENSSEN instruction manual that you receive with your purchase contains more detailed instructions about these and other connection options.